Shopping Cart
Your Cart is Empty
Thank you for your business!
You should be receiving an order confirmation from Paypal shortly.
Exit Shopping Cart
Kirlish is a townland between Drumquin and Castlederg within the Fermanagh & Omagh District Council area. It is closer to the village of Drumquin, which was founded in 1617 by Sir John Davies, former Attorney General for Ireland (1603-19) during the reign of James I. The same gentleman built Castle Curlews, later called Castle Kirlish, the remains of which can be seen off the Kirlish Road, Drumquin, County Tyrone, Northern Ireland.
Castle Kirlish was once joined to Castlederg Castle by a straight causeway, which was seven miles long. Traces of this causeway could still be observed in 1837.
(photo courtesy of local photographer Kenneth Allen, Omagh)
There has long been a strong interest in shooting sports in this part of West Tyrone. A group of like-minded individuals decided to start a Club in the year 2000, which has since grown and now has a considerable amount of Members.
Our Club President is Lord Morrow of Clogher Valley.
The Club is affiliated to the National Rifle Association, No: C1410.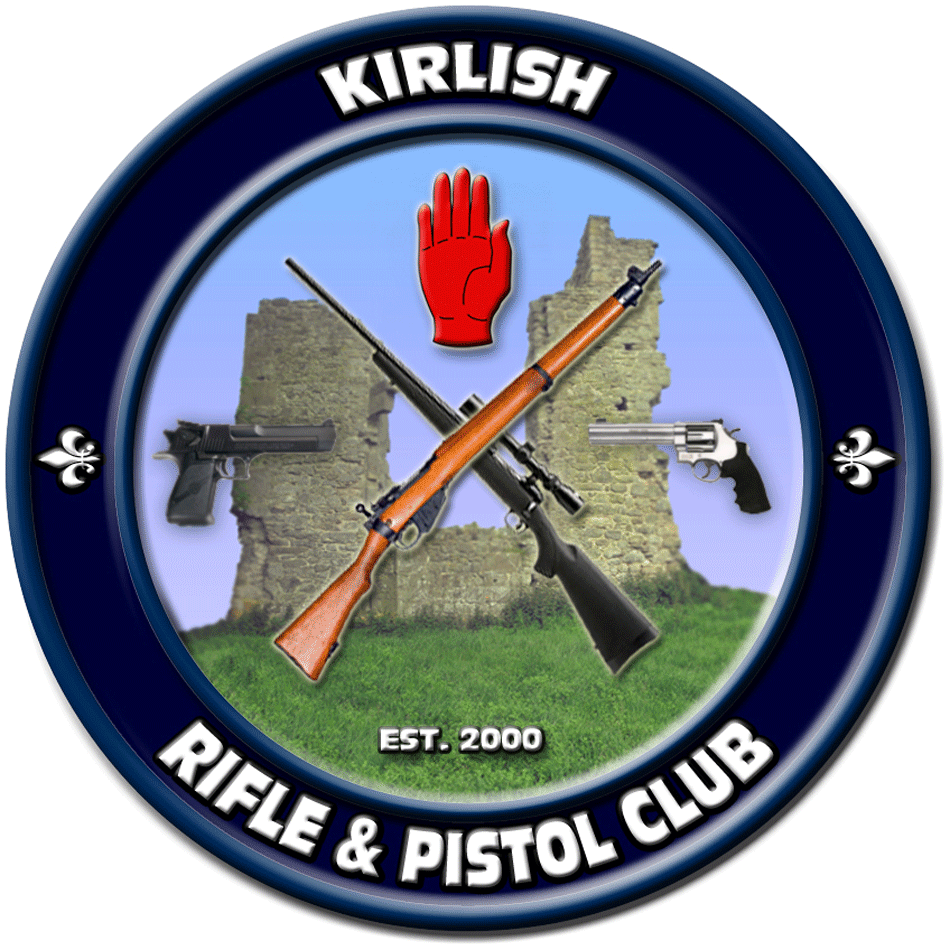 The Club crest symbolises the location of Kirlish Rifle & Pistol Club and the interest of its members in both rifle and pistol disciplines.
Our Club seeks to bring members of the Kirlish, Drumquin, Drumlegagh, Castlederg and surrounding district communities together to enjoy the sport of shooting.
We arrange events throughout the year not only to shoot but to get together and help tackle the high levels of social isolation in our area. We aim to bring people together and provide activities that they enjoy in a friendly social environment.
Our members have interest in various shooting disciplines and include the use of both modern and historic firearms.
/